Julia Fox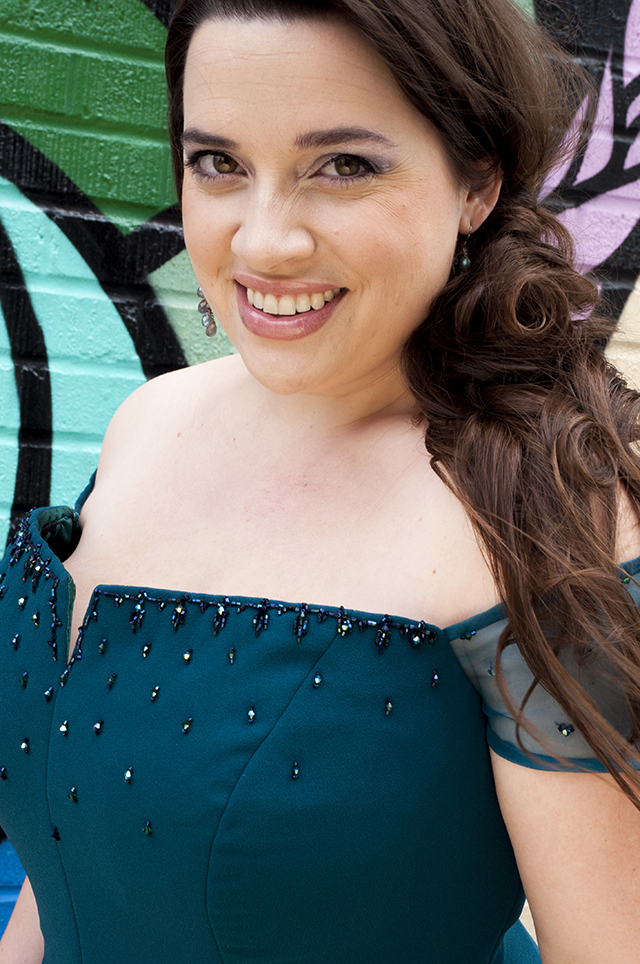 ---
"Vibrant" (Gramophone) and hailed for bringing "not only a great sound but high expectations for performance" (Marketing for Orchestras), soprano Julia Fox excels in chamber, opera, concert, and new music realms.
While earning her bachelor's degree in music at Amherst College, soprano Julia Fox apprenticed with the Brentano String Quartet and the Peabody Trio, and was subsequently a fellow with Da Camera of Houston's Young Artist Program. She now enjoys an active career as a chamber musician, performing with organizations including the Banff Centre, A Prairie Home Companion at Sea, Subtilitas, enCANTA Collective, SongFest, Foundation for Modern Music, Grace Song Inc., and Greenbriar Consortium.
Building on broad experience performing new and standard repertoire, Ms. Fox seeks to initiate collaboration across traditional boundaries. She recently wrote and co-directed A Scientific Operatic Explosion, a multidisciplinary collaboration between Da Camera, Young Audiences of Houston and second graders at Lovett Elementary School, who performed the piece. She has curated concerts in partnership with Avant Garden, Music at St. Philip, Lenten Concerts at St. Luke's, and the Channing Concert Series. Her work often pairs innovative programs with exhibitions at art museums, including Mead Art Museum, the Dallas Museum of Art, and, in her native Houston, the Menil Collection, Rothko Chapel, Russian Cultural Center, and the Museum of Fine Arts.
Ms. Fox collaborates regularly with living composers and has premiered works by David Evan Thomas, Rodney Sharman, Libby Larsen, MC Warwick, Paul English, Dylan Schneider, Joel Love, Kinley Lange, and Kyle Boatwright. She created the heroine role in Pulitzer Prize-winning composer Lewis Spratlan's multimedia opera Architect, which has been screened at festivals in New York and Chicago, and was released through Navona Records.
On the operatic stage, Ms. Fox performs coloratura repertoire, including appearances as Cunegonde (Candide), Gretel (Hänsel und Gretel), Belinda (Dido and Aeneas), Micaëla (Carmen), Feu (L'Enfant et les Sortilèges), Juliette (Roméo et Juliette), Ariel (The Tempest), Königin der Nacht (Die Zauberflöte), and Adele (Die Fledermaus).
Ms. Fox has been named the 2014 New American Song Fellow with SongFest, and will join the Opera Theater of Pittsburgh's SUMMERFEST Young Artist roster.
Schoenberg's Herzgewächse, opus 20
Arnold Schoenberg – Herzgewächse, opus 20 – Julia Fox, soprano; Lara Dodds-Eden, piano – Rolston Recital Hall, Banff Centre – January 2014
Crumb Madrigals Book I & III
Book I – Los Muertos Llevan alas de Musgo
Book I – No Piensan en la Lluvia, y se Han Dormido
Book I – Verte Desnuda es Recordar la Tierra
Book III – La Noche Canta Desnuda Sobre los Puentes de Marza
Book III – Nana del Caballo Grande Que no Quiso del Agua
Book III – Quiero Dormir el Sueno de las Manzanas
Platchi
Плачи_ I. Плач – Вопрошение
Denisov Плачи_ II. Плач – Оповещение
Плачи_ III. Плач При Вносе Гроба
Плачи_ IV. Плач При Выносе Гроба
Плачи_ V. Плач По Дороге На Кладбище
Плачи_ VI. Плач При Опускании Гроба В Могилу
Mixed Audio Recordings
Je dis que rien ne m'épouvante
Le rossignol et la rose
Song (e.e. cummings) 1